Amberley Museum – West Sussex
Amberley Museum & Heritage Centre is set in a 36 acre site in the South Downs National Park. Dedicated to the industrial heritage of the South East, exhibits include a narrow-gauge railway and bus service (both provide free nostalgic travel around the site), Connected Earth Telecommunications Hall, Milne Electricity Hall, Printing Workshop and much more. The Museum is also home to traditional craftspeople, such as the blacksmith and potter.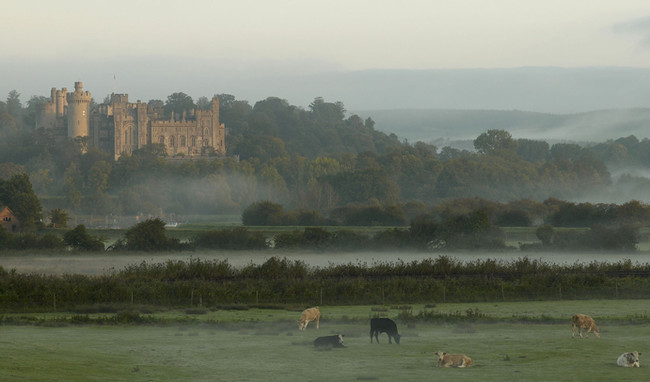 Arundel Castle – West Sussex
The seat of the Dukes of Norfolk and set in 40 acres of sweeping grounds and gardens. Arundel Castle has been open to visitors seasonally for nearly 200 years. It is one of the great treasure houses of England, each having its own unique place in history and is home to priceless works of art. See paintings and furniture, tapestries and stained glass, china and clocks, sculpture and carving, heraldry and armour in stunning room settings.
Arundel Wildfowl & Wetland Centre – West Sussex
26 hectares of naturalised landscapes and wetland habitats holding many hundreds of exotic wildfowl from around the world. Set adjacent to the River Arun, the centre attracts many wild birds to the lakes, reed beds and woodland areas that are on the site. Free safaris on quiet, electric boats are offered every day, weather permitting.
Bignor Roman Villa – West Sussex
Bignor Roman Villa is the stunning remains of a Roman home and farm with world-class mossaic floors in a spectacular Downland setting. Find out why the Roman owners chose to develop such a magnificent settlement at Bignor in the 3rd century AD.
Borde Hill Garden – Haywards Heath West Sussex
Described as 'One of the country's truly great gardens' by Country Life Magazine. Borde Hill boasts outstanding views across 200 acres of Grade II listed parkland and woodland and also has a nationally important collection of trees and shrubs that includes 80 champion trees. The formal garden is planted as distinctive 'rooms' each offering an abundance of colour and interest throughout the year.
Chichester Cathedral – West Sussex
For 900 years Chichester Cathedral has welcomed visitors through its doors – worshippers, seekers, tourists, people of all faiths and none. A wonderful combination of the ancient and the modern, it holds a number of treasures including the 12th century Lazarus Reliefs and works by Sutherland, Chagall and Piper.
Denmans Gardens – Fontwell West Sussex
A four acre garden full of ideas to take home which can then be interpreted within smaller garden spaces. There is use of gravel both to walk on and as a growing medium so you progress through the planting rather than past them. It creates a casual jungly effect in particular in the walled garden, whilst allowing the plants to develop naturally.
Fishbourne Roman Palace – Chichester West Sussex
The large palace was built in the 1st century AD, around thirty years after the Roman conquest of Britain on the site of a Roman army supply base established at the Claudian invasion in 43 AD. The rectangular palace surrounded formal gardens, the northern half of which have been reconstructed. There were extensive alterations in the 2nd and 3rd centuries, with many of the original black and white mosaics being overlaid with more sophisticated coloured work, including the perfectly preserved dolphin mosaic in the north wing. More alterations were in progress when the palace burnt down in around 270, after which it was abandoned.
Fishers Farm Park – Wisborough Green West Sussex
A great family day out for families with young children. Farm attractions, adventure rides and animals
Goodwood House – Chichester West Sussex
Goodwood combines the glamour of a great English country house with the warmth of a family home. Home to the Earl and Countess of March this elegant Sussex house provides a dramatic setting for one of the most significant private art collections in the country. Restored to their original Regency splendour the State Apartments reflect exoticism and opulence.
High Beeches Gardens – Handcross West Sussex
27 acres of magnificent woodland and water gardens full of rare, exotic and unusual plants. RHS award winning plants, a botantical treasure trove and one of the great gardens of Sussex.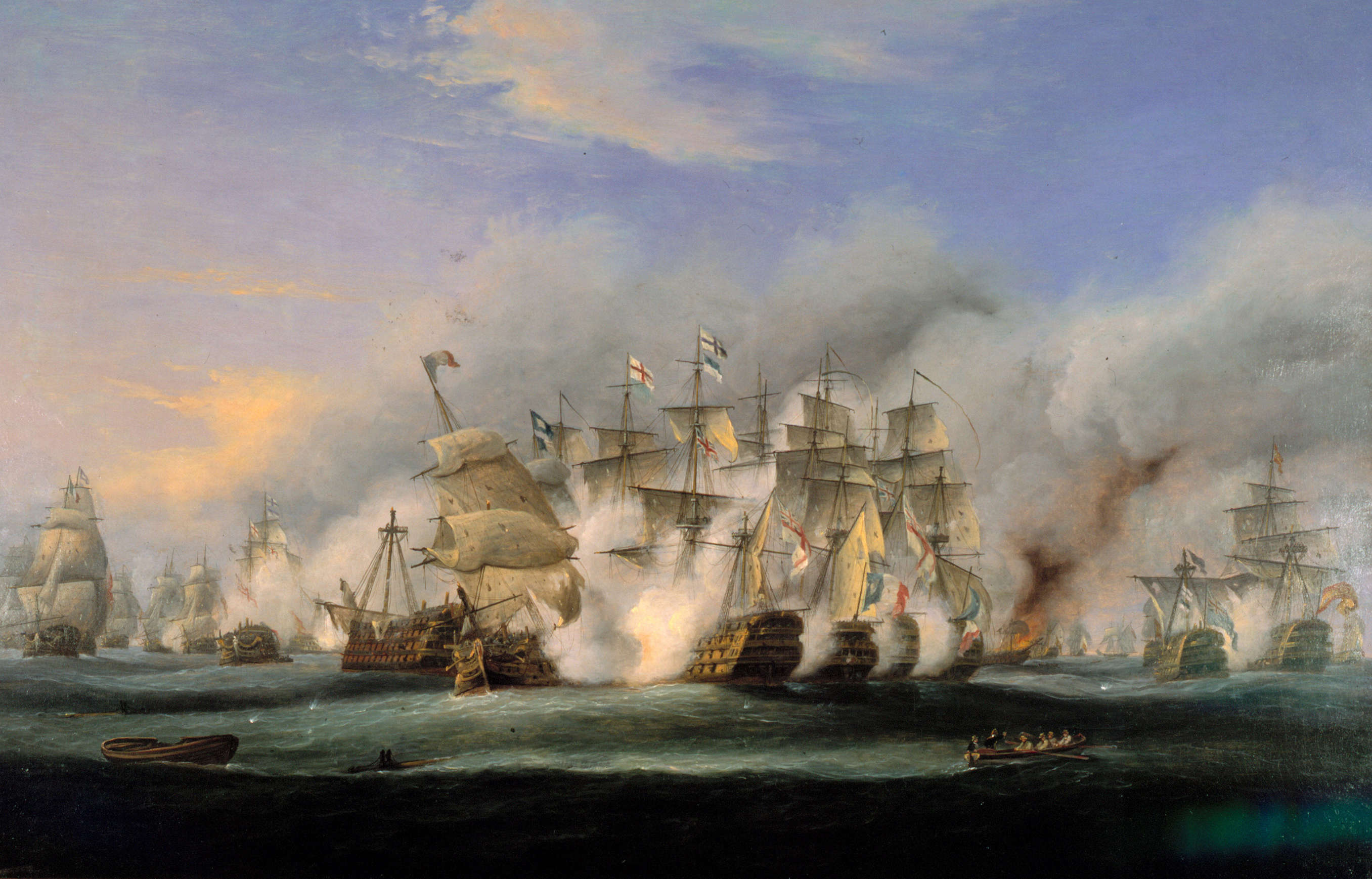 HMS Victory – Portsmouth Hampshire
Welcome to the official website for Nelson's flagship – HMS Victory. Best known for her role in the Battle of Trafalgar, the Victory currently has a dual role as the Flagship of the First Sea Lord and as a living museum to the Georgian Navy.
Jack and Jill Windmills – Clayton West Sussex
Jack (in private ownership) and Jill Windmills sit atop the South Downs at Clayton right next to the South Downs Way and have spectacular views over the Sussex Weald. Jill Windmill has been fully restored to working order and is now maintained by the Jack and Jill Windmills Society. Although Jill is only open on limited dates through the year she occasionally produces stoneground wholemeal flour the vast majority of which is sold to visitors.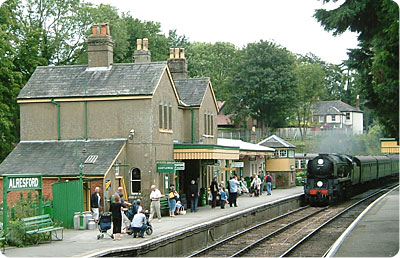 Mid Hants Railway 'Watercress Line' – Alresford Hampshire
Steam and heritage diesel locomotives run throughout the year. Fantastic special events, Sunday lunch and fine dining trains. For families and friends
Nymans – Handcross West Sussex
An outstanding 20th-century garden set around a romantic house and ruins in beautiful woodland. Theatrically designed with plants from around the world Nymans is internationally renowned for its garden design, rare plant collection and intimacy. Visit the Messel family rooms in the house and see the dramatic ruins that form a magnificent backdrop to the main lawns.
Pallant House Gallery – Chichester West Sussex
Situated in the centre of Chichester, Pallant House Gallery is a rare Queen Anne townhouse open to the public and a contemporary building designed by Long & Kentish. The Gallery holds one of the best collections of 20th century British art in the country. There is an extensive exhibition programme and a lively events, education and outreach programme.
Parham House and Gardens – Storrington West Sussex
Parham House has been a well loved family home and only three families have lived there since its foundation stone was laid in 1577 during the reign of Queen Elizabeth I. Parham's tranquility and timeless beauty have changed little over the centuries. Parham House and Gardens are now owned by a Charitable Trust and are home to Lady Emma Barnard and her family.
Petworth House and Park – West Sussex
A magnificent country house and park with an internationally important art collection. There are numerous works by Turner who immortalised Petworth in his paintings. See fascinating servants quarters with a 'state of the art' Victorian kitchen. The house is set in a 'Capability' Brown landscaped deer park.
Pulborough Brooks – West Sussex
Set in beautiful countryside, this RSPB reserve is part of the Wildbrooks beside the River Arun. There are walks that lead through hedge-lined paths to viewing areas and hides where volunteers are often on hand to help point out the wildlife.
South Downs Planetarium – Chichester West Sussex
A 100 seat auditorium providing an opportunity to view 4500 stars, planets, Sun and Moon projected onto a 10.8 metre dome. An astronomer is present to provide a commentary on the night sky.
St Mary's House & Gardens – Bramber West Sussex
St Mary's is a magnificant Grade I historic house set in the downland village of Bramber. It is surrounded by formal and topiary gardens with pools and fountains. The origins of St Mary's go back to the days of the Knights Templar when five acres of land were given to them by the widow of Philip de Braose before the middle of the 12th century. The present building was constructed around 1470 by William de Waynflete, Bishop of Winchester and founder of Magdalene College Oxford.
Stansted House and Park – Stansted – Hampshire
Stansted is a Grade II Listed Edwardian country house set on a 1,750-acre estate within the South Downs National Park. The house began as a hunting lodge in the 11th century, but was developed over many hundreds of years. It sits on the Hampshire/Sussex border between Chichester and Portsmouth overlooking the coast. It offers a great day out for the family, residential and commercial space to let in a heritage setting, plus many other events and local attractions.
Tangmere Military Aviation Museum – Nr Chichester West Sussex
Situated on the old RAF Tangmere airfield which was a frontline fighter base during WW2, the museum contains the world record breaking Hawker Hunter flown by Neville Duke and countless other fascinating exhibits.
Uppark House & Garden – South Harting West Sussex
Perched on its vantage point high on the South Downs ridge, Uppark commands views as far south as the English Channel. Outside, the intimate gardens are being gradually restored to their original 18th-century design, with plenty of space in the adjacent meadow to play and relax with a picnic. The nearby woodland is great for exploring and den-building..
Wakehurst Place – Ardingly West Sussex
Explore 188 hectares (465 acres)of country estate with ornamental gardens, temperate woodlands and an Elizabethan mansion. Visit the Millennium Seed Bank to see scientists at work and discover how Kew is helping to safeguard the world's most endangered plants.
Weald & Downland Open Air Museum – Singleton West Sussex
The leading museum of historic buildings in England that is set in 50 acres of beautiful Sussex countryside. There is a fascinating collection of nearly 50 buildings dating from the 13th to he 19th century, many with period gardens. Rescued from destruction, the buildings have been carefully dismantled, conserved and rebuilt to their original form.
West Dean Gardens – Nr Chichester West Sussex
The garden at West Dean is set in a beautiful valley at the foot of the South Downs. The gardens surround the large house now used as a college. There is a 300 foot pergola designed by Harold Peto and beautifully dressed with clematis, roses and wisteria. There is a pretty sunken garden, lily pond and one of the finest walled kitchen gardens in the country.
West Wittering Beach – West Sussex
Offering wonderful views of Chichester Harbour and the South Downs beyond, the natural and unspoilt sandy beach at West Wittering has been a favourite destination for a family day out for generations. The highest water quality and excellent facilities have made it one of the premiere Blue Flag beaches in the country.
The Wey and Arun Canal – Loxwood West Sussex
The Wey Arun Canal runs through Surrey and West Sussex, and the rural waterway is recognised as a natural heritage asset as well as providing a haven for wildlife. There are several ongoing restoration projects and lengths of the canal are now in water. Trip boats with up to 60 seats now run cruises on the idyllic Loxwood section of the canal.